Developer Briefing #141: PTE & Changelog / Fan-art winners
PTE & CHANGELOG
Hi everyone!
Focus remains on the next patch right now. We will be having a PTE today, starting at approximately 2pm BST.
PLEASE JOIN IF YOU CAN! Not sure how to join? Jump into Discord. This will be slightly earlier than last week, giving us a good time slot for the end of week.
Again we are looking at performance and optimization. Please if you are available, consider helping us stress test the PTE server!
Here is the updated Changelog for the upcoming patch and what will be in today's PTE.
It was tested at full capacity last week with good results. We are still working through feedback.
We really appreciate your participation and feedback again. See you there!
Cheers,
The HLL Team
Fanart Competition
A few weeks ago we launched a fanart/screenshot competition for the community. We have had some stellar submissions from many various entries.
Thanks to all that took the time to create, submit and join in the Showcasing of Hell Let Loose in a creative way. These were done in the form of sketches, drawings, paintings, original screenshots and reworked screenshots that were instantly recognizable as Hell Let Loose.
We have decided that the lucky winners listed below in random order will each receive a Hell Let Loose exclusive limited edition 82nd Airborne Helmet DLC.
Again our thanks to all who participated. If you feel you missed out, stay tuned for future events for your chance to snap up the limited edition 82 Airborne Helmet. Winners will be contacted directly in Discord.
Image by [82AD]VeryBadMoon
Winners (in random order):
B_17G
Brezz
[WTH] Sgt.exe
TOTENKOPF1902
Harrison2142
TW Red
Captain Higgins
[TC] Sgt Remeriz
Martin Freeman
LOKI95
[82AD]VeryBadMoon
|||™ BimSekai
[2.FJg] iAn
[2.FJg]bn.hall
Alpine Sniper (credit Header image for Dev Brief)
Scum
[fll.fi] Tuomainen
Hell Let Loose Discord Hits 50,000 + members
We are extremely excited to have passed the milestone of 50,000 members for the official Hell Let Loose Discord. Thanks to the entire community for getting us here!
Join the Official HLL Discord Here - https://discord.gg/hellletloose
Don't forget that if you haven't joined, to do so already as the HLL discord is a great place for information and community interaction. Well done to all that helped us pass this awesome community milestone.
Sneak Peak
Along with the ongoing optimisation and programming works our artists have also remained busy.
Here is a sneak preview of a new Soviet Navy Uniform the Telnyashka.
War Correspondent, Content Creator and Community HLL Videos
Time for some more community highlights from the below creators
We highly recommend giving them a watch.
If you see a Video you like make sure to post in the Discord #hll-videos channel.
Insane Tank round in Hell Let Loose - Monoespacial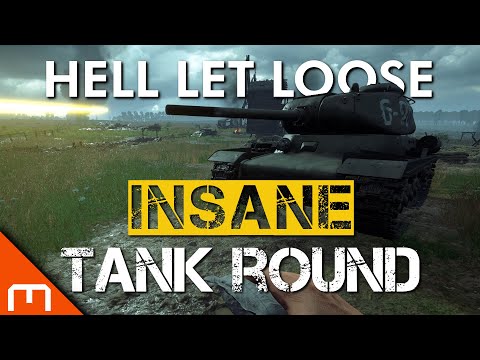 YouTube™-Video: INSANE Tank round in HELL LET LOOSE
Aufrufe: 3.064
11 Enemy vehicles in 30min? OK. This was the craziest round I think I've ever had tanking in Hell Let Loose. 0 - 1:16 - Intro 1:17 - 2:40 - Tiger and Panther 2:41 - 4:38 - Inf & Garrison 4:39 -...
Hell Let Loose - NOT a great start but by the end it was a Scramble for Victory - Alpine Sniper
YouTube™-Video: Hell Let Loose - NOT a great Start but by the end it was a Scramble for Victory!
Aufrufe: 4.390
❄️Thanks for watching! Stay Frosty!❄️ 💬Discord Link: https://discord.io/AlpineSniperOfficial SUPPORT THE CHANNEL ➡️Patreon: https://www.patreon.com/user?u=4020380&fan_landing=true ➡️Youtube:...
Hell Let Loose || Stalingrad Sniper Duel. - Wolfpack345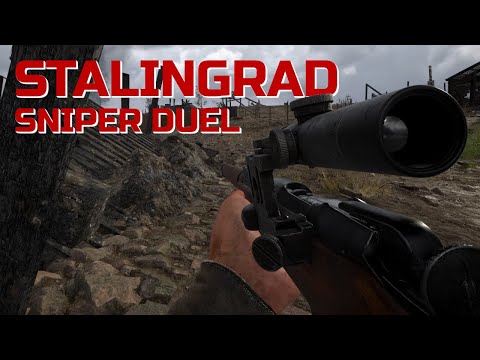 YouTube™-Video: Hell Let Loose || Stalingrad Sniper Duel.
Aufrufe: 11.128
►Support on Patreon ► https://www.patreon.com/Wolfpack345 ►Merch! ► https://teespring.com/stores/wolfpack-28 ►My Nexus Store ► https://www.nexus.gg/Wolfpack345 ►Follow on Twitch ►...
Russian Infantry VS German Puma Gunner! - OperatorDrewski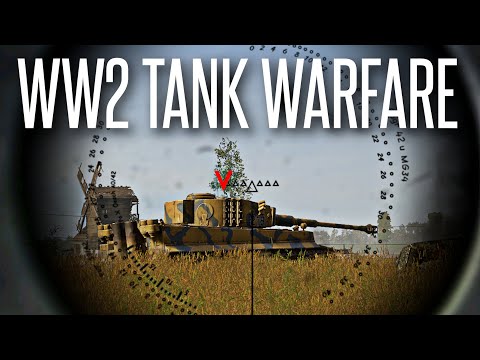 YouTube™-Video: RUSSIAN INFANTRY VS GERMAN PUMA GUNNER! - Hell Let Loose 100 Players Gameplay
Aufrufe: 76.000
►Follow my Twitch!
Inhalte von externen Seiten werden ohne Ihre Zustimmung nicht automatisch geladen und angezeigt.
Durch die Aktivierung der externen Inhalte erklären Sie sich damit einverstanden, dass personenbezogene Daten an Drittplattformen übermittelt werden. Mehr Informationen dazu haben wir in unserer Datenschutzerklärung zur Verfügung gestellt.
►Checkout my Merch!:
https://www.bunkerbranding.com/pages/operator-drewski
Subscribe for more videos

►
https://bit.ly/2QEpFh5
►Support my...
Thanks to everyone involved in creating such entertaining material for us all.
That wraps up this week's Dev Brief!
Have a great weekend and see you on the frontline.